B-Shocked Silver/Red Logo embroidered Black cap with grey sunglasses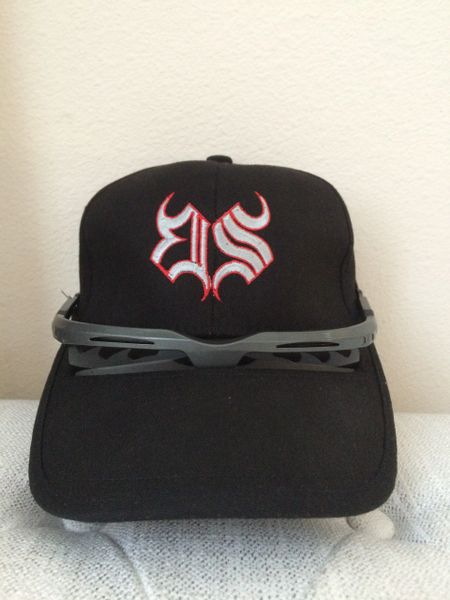 B-Shocked Silver/Red Logo embroidered Black cap with grey sunglasses
Black cap with sunglasses attached , Silver/Red BS (B-Shocked) Logo embroidered with attached grey sunglasses.
This model includes a black cap with a pair of grey lens sunglasses. 
Cap part:

Adult size TCap, Black, logo embroidered, one size fits most thanks to a convenient Velcro closure at the back of the cap. This cap does have logo embroidered.

Made of 98% cotton and 2% spandex.
Sunglasses part:
Only the highest quality materials have been used in the manufacturing process.
Frames : made of lightweight and durable Polycarbonate and Nylon.
Lenses : made with impact and scratch resistant Polycarbonate similar to the ones used for high quality sport sunglasses.
They offer 100% UV protection.
Reviews